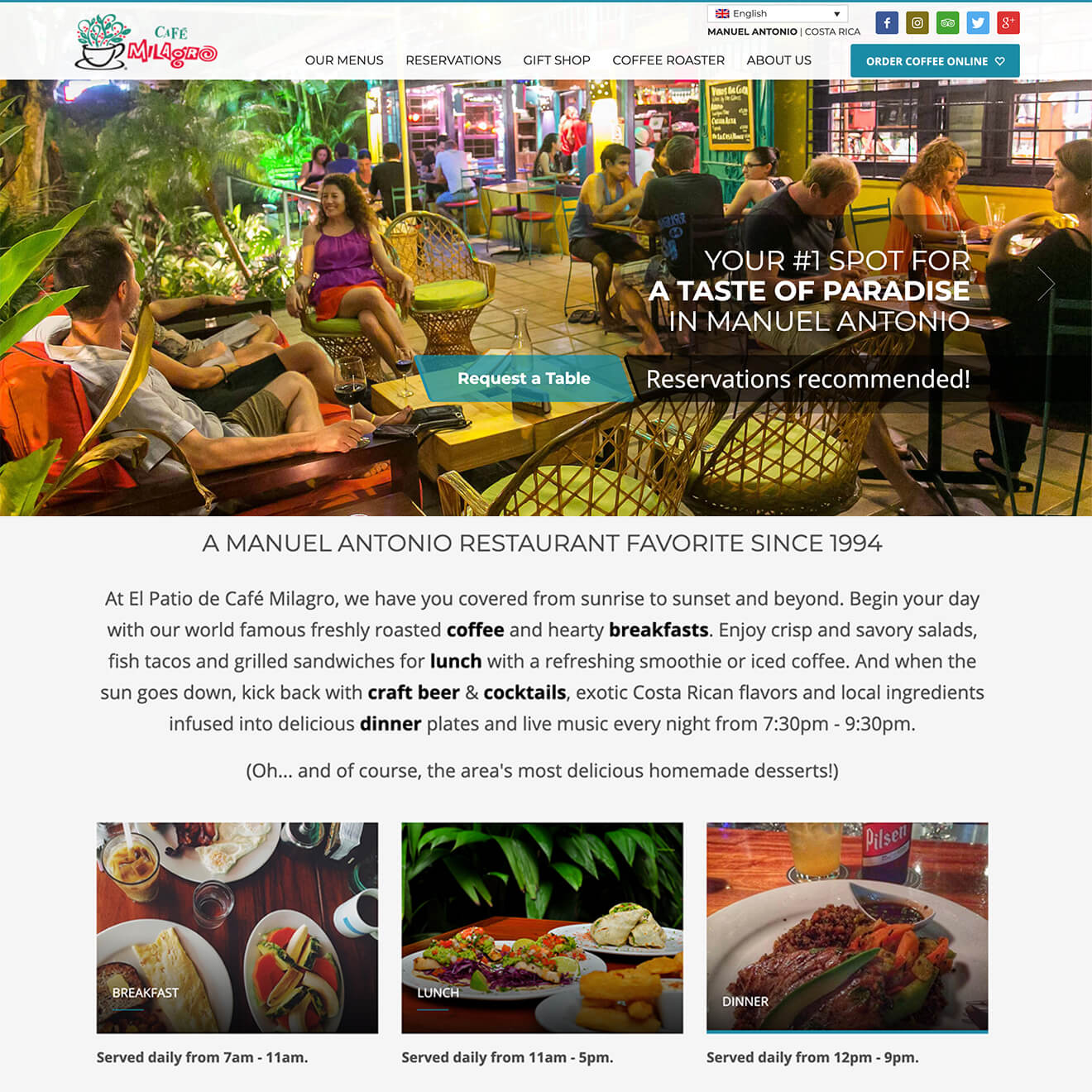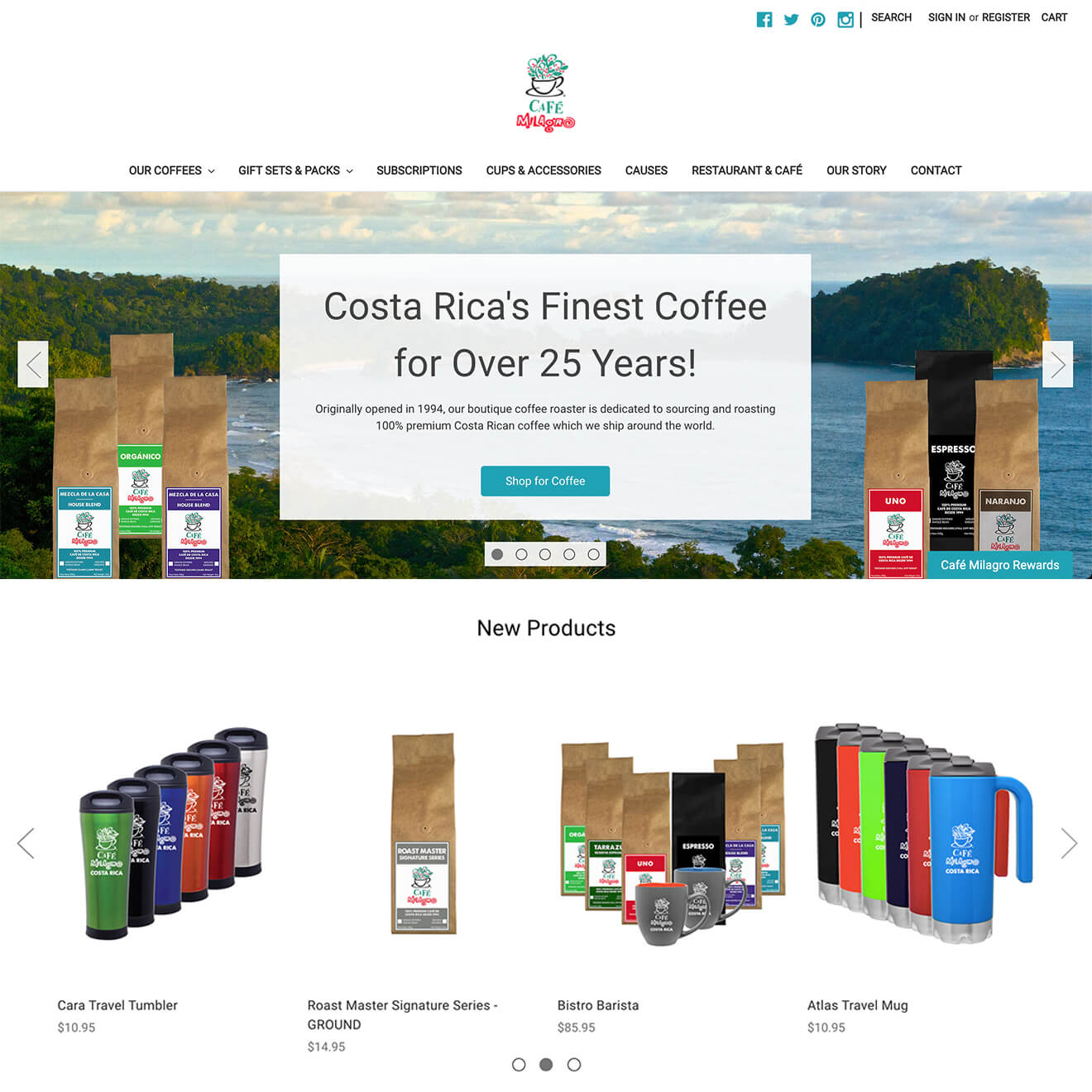 In 2015 I joined as Director of Marketing for this boutique international coffee exporter, in addition to taking on marketing of their tropical restaurant and café in Manuel Antonio, Costa Rica. The process involved building a robust e-commerce website for international coffee sales, which have more than tripled since 2015 with consistent email campaigns and promotional outreach while building a top-tier mailing list. The restaurant required an additional website with a clear synergy between the two companies.
Promotion of the on-site restaurant and coffee roaster for local visitors on social media and business networks in the area of Quepos. Also responsible for all print collateral (menus, signage, coasters, etc.) as well as coffee packaging, labels, and artwork creation for all promotional products – mugs, bags, etc.
Organization of community events at the brick and mortar location in Costa Rica, as well as the development of ongoing promotional programs for the e-commerce site, including dynamic rotation of promotional program, customer rewards program, etc.
A Taste of Paradise Since 1994
